Mobile solution for construction branch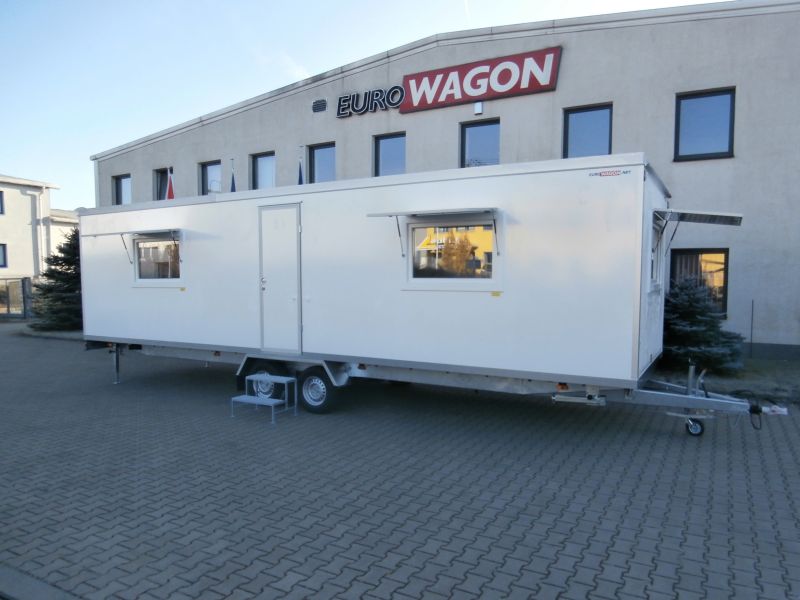 Prepare for the next building season and offer your emplyees a modern base directly on the building site. We devote to a complex solutions for building companies in our business. We produce practical and customised trailers of high quality. You won't have to arrange any expensive machinery for moving containers. You'll simply attach our trailer to your vehicle and transport it anywhere you want.


Pleasant working environment anywhere and anytime
Your new trailer will be tailored to your needs and wishes. We produce mobile offices, canteens, locker rooms, bathrooms and accomodation trailers.
Our trailers = smart and money-saving investment
Transport and installation of a Portakabin require a lot of machinery equipment. To move a trailer is much easier and more practical. This implies saving a large amount of money over a long term period. Furthermore, it's worthy to consider the eco-friendly approach. Such a useful and multipurpose product replaces loads of more diverse machinery. That's why operation of the mobile background on the building site requires less labour force.
Look at our files in REFERENCES where you find our trailers that have already been put into practice. Don´t hesitate to contact us with your individual requirements. The mobile trailers for construction brand are smart solution that will push you to withstand the competition.